Every year I look for the round-up of the winners in one convenient place. Therefore, this year, since I am actually watching, I decided to compile my own list.
So here are the winners:
Best Picture - The Hurt Locker
Directing - Kathryn Bigelow [The Hurt Locker]
Best Actor - Jeff Bridges [Crazy Heart]
Best Actress - Sandra Bullock [The Blind Side]
Best Supporting Actor - Christoph Waltz [Inglourious Basterds]
Best Supporting Actress - Mo'Nique [Precious]
Best Original Screenplay - The Hurt Locker
Best Adapted Screenplay - Precious
Animated Feature Film - Up
Animated Short - Logorama
Art Direction - Avatar
Cinematography - Avatar
Costume Design - The Young Victoria
Documentary Feature - The Cove
Documentary Short - Music by Prudence
Film Editing - The Hurt Locker
Foreign Language Film - The Secret in Their Eyes (El Secreto De Sus Ojos) [Argentina]
Makeup - Star Trek
Music (Original Score) - Up
Music (Original Song) - Crazy Heart -- The Weary Kind [Theme]
Short Film (Live Action) - The New Tenants
Sound Editing - The Hurt Locker
Sound Mixing - The Hurt Locker
Visual Effects - Avatar
CONGRATULATIONS TO THE WINNERS!!
I was originally planning to do an Oscar fashion post, but this year the fashion was horrible. A sea of beiges, reds, blues, and weird taffeta. But here are a couple I actually liked:
Anna Kendrick, so feminine and floaty. I love!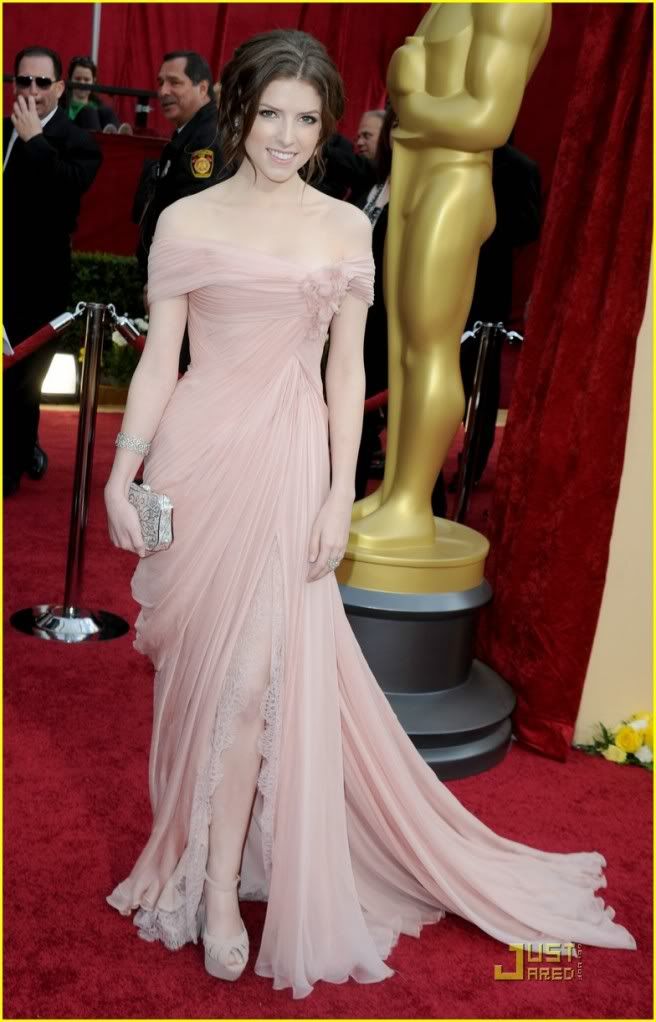 Demi Moore, admittedly it has a tango-ish feel, but I just love ruffles.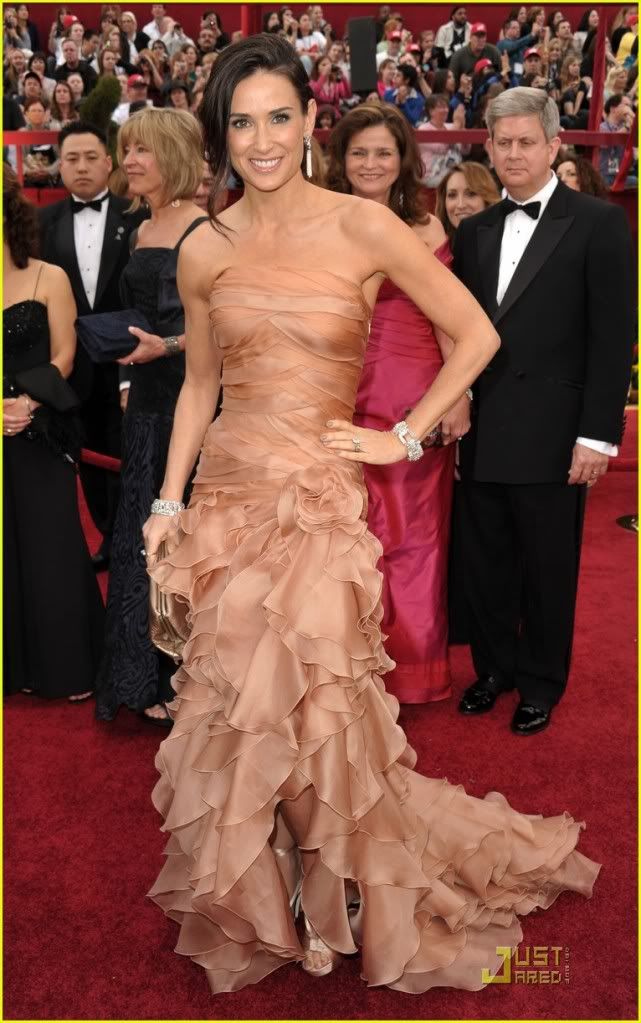 both images from JustJared.com
I don't know why my layout cut off the watermark.