Even though we don't celebrate Valentine's Day, we still exchange cards. It is an excuse to be sappy and write some cheesy haiku just to put a smile on one another's face. There is also something exciting about picking out a card. Sifting through hundreds before finding that perfect one. I am getting chills just thinking about it. Yes, yes, I am crazy...don't judge...mmmkay??
Anyways, while I do enjoy Hallmark and their selection, this past year I had to swear it off for good. I was busy picking out a card for my Dad's birthday. I always try to get him something funny and this year was no exception. So I narrowed it down to 2 candidates and was trying to pick the winner when something weird happened. I could not remember if one of choices was the card I gave to my Dad 2 years ago. It was funny, and definitely something I would normally give him, but it was also somehow familiar. ARGH! After agonizing for about half-hour, I decided to just buy it. Thankfully, it was not a repeat, but the whole experience ruined card-buying for me forever. I decided it was worth it to me to pay a little more for a guarantee that my card is unique. So I turned to
Etsy
. With thousands of pages of handmade cards there is no way I can repeat a card.
With that backstory in mind, take a look at some of my choices for one-of-a-kind Valentines cards. All these cards are truly unique, and fit different tastes [and budgets]. Some are more personal, some are funny, and some are just plain adorable. And even if you think it is too late, some of these [like the Russian nesting doll] are downloadable and very cheap. So you can print one out in time for the 14th! Here goes: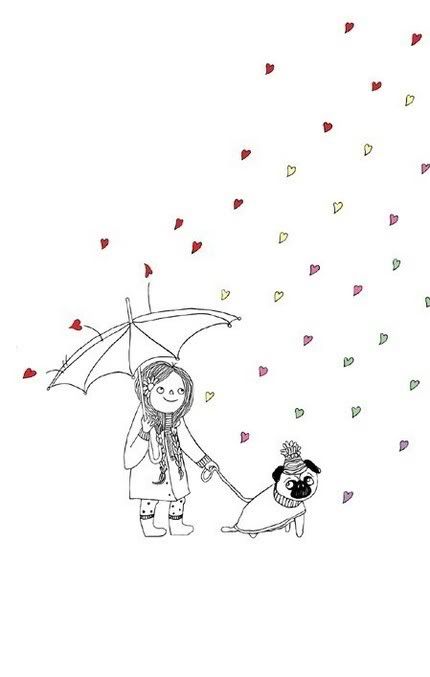 purchase here
purchase here
purchase here

purchase here

purchase here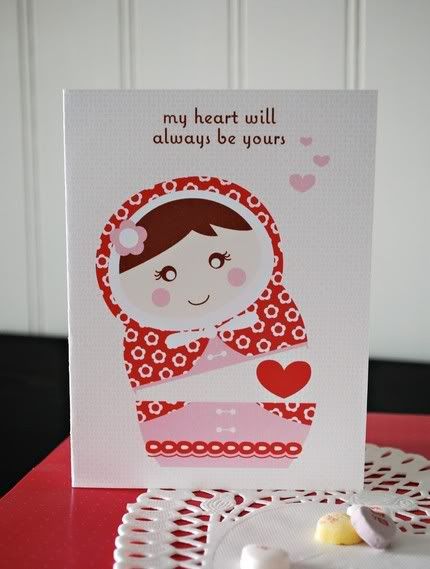 purchase here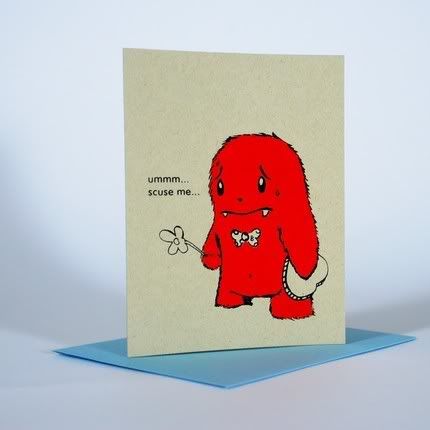 purchase here
Let me know which ones you like, even if they are not one of the cards I picked! =)