So the Saints won last night and so did I. Though I am a Giants fan I rooted for the Saints for the stupidest reason ever. I like Kim Kardasian...Kim is dating Reggie Bush..Reggie plays for the Saints...so there you go! I won $10 and my mani did not go to waste: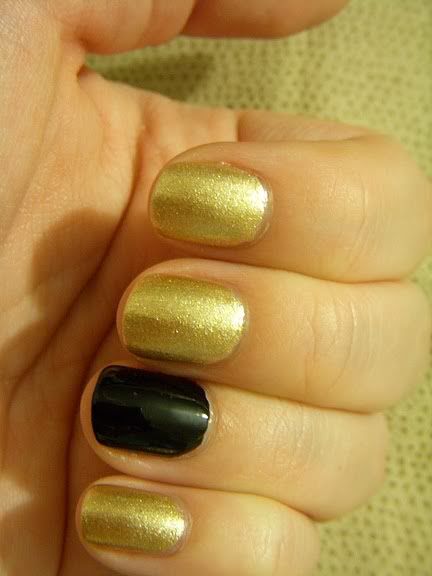 Not as personal as
Kim K.'s mani
, but still awesome.
Gold: OPI "I Get A Kick Out Of Gold" hard to find unfortunately
Black: Wet 'n' Wild Black available at most pharmacies
I was going to add more to it, but the Boy said it was perfect so I let it be as is.